Live seminars and strategy sessions
We are available to conduct our live seminar (on which our paid online course is based) in front of your organization, business group, or trade association, whether in a conference or other setting.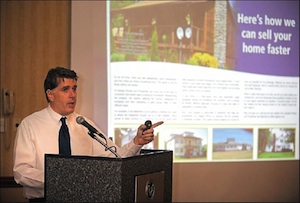 Over the past 10 years, we've conducted hundreds of these seminars for business groups and associations throughout the U.S., Canada, and the U.K. Typically, they last between 90 minutes and two hours, though we can work within just about any time frame.
In these seminars, we teach our logical, easy-to-use approach to creating ad strategies that get a response the very first time they run and consistently afterward. The concepts and techniques are illustrated by a number of case studies involving advertisers who experienced poor response, discussing both the "before" and "after" ad strategies.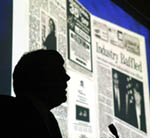 We are also available for one-on-one strategy sessions with members of your group, where we help analyze information about their business, products, services, competition and target customers and develop customized ad strategies based on the information and our response techniques.
Contact us for more information.